The 3rd GENMEDA meeting supported by CARE-MEDIFLORA took place at the Botanical Garden 'Sapienza', Rome. This meeting was joint with CARE-MEDIFLORA which had its final project meeting on the same premises on 29 May.
The meeting had 22 participants and most of the GENMEDA current 22 members were represented. The CARE-MEDIFLORA team presented their activities related to GENMEDA (e.g. updates to the new GENMEDA website) and several ideas for joint project proposals and initiatives were discussed and are expected to be advanced by the next year. Two new requests for becoming members of the network were made, those of Orto Botanico dell'Università di Roma "La Sapienza" and of the IUCN/SCC – Mediterranean Plant Specialist Group, which are expected to be approved at the next meeting of the General Assembly of the network. So during CARE-MEDIFLORA, GENMEDA has expanded to a potential 24 members from the initial 13 founding members.
Special thanks are given to the Director and the staff of the Orto Botanico "La Sapienza" for accommodating the meeting on its premises.
See more about CARE-MEDIFLORA at http://www.care-mediflora.eu/.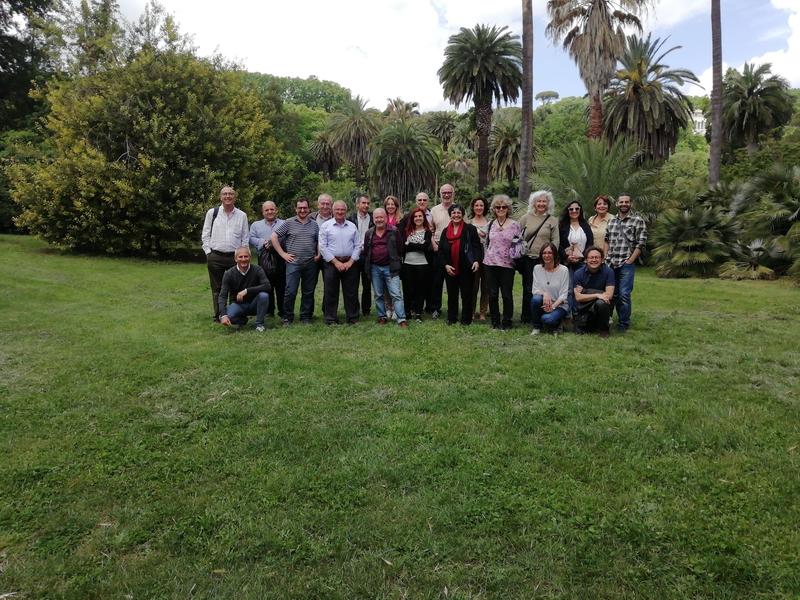 All news