National and Kapodistrian University of Athens (NKUA)
Faculty of Biology – Department of Botany

Country: Greece | Region: Attica
The NKUA team participating in the GENMEDA network focuses on the study of seeds and their critical role in the ecosystems, while is also dedicated to the goal of plant conservation. The NKUA team is responsible for the operation and development of the NKUA Seed Bank. Throughout the years, a significant amount of scientific work has been produced on the following research fields:
Seed ecology: ecophysiology and dormancy in the Mediterranean plants, post-fire role of seeds in Mediterranean ecosystems, seed germination studies and ecological approach of germination, types and breaking of dormancy
ex situ plant conservation: seed collecting and seed banking, seed conservation networks
in situ plants and habitats conservation: management and monitoring of rare and endemic plants populations, habitats and ecosystems management
Activity of great importance is also the organization of seed ecology conferences and seminars: Workshop 'Seed Βank Εcology – upgrading on a European scale' (EURECO 1999), Tree Seeds 2002 and Seed Ecology 2004.
Apart from the GENMEDA network, the NKUA team has participated in the European Native Seed Conservation Network (ENSCONET project, 2004-2009), along with more than twenty universities and institutes (seed banks, botanical gardens etc.). Moreover, the NKUA team has been involved in environmental management LIFE projects, such as CRETAPLANT – A Pilot Network of Plant Micro-Reserves in Western Crete (Co-ordinator), JUNICOAST - Actions for the Conservation of Coastal Dunes with Juniperus spp. in Crete and the South Aegean (Greece) and PLANTNET-CY - Establishment of a Plant Micro-reserve Network in Cyprus for the Conservation of Priority Species and Habitats.
Contact
Costas Thanos – Professor of Plant Physiology
cthanos@biol.uoa.gr
Kyriacos Georghiou – Professor of Plant Physiology
kgeorghi@biol.uoa.gr
Evangelia Skourti - PhD
skevel@biol.uoa.gr
Apostolis Kaltsis - MSc
apkaltsis@biol.uoa.gr
Katerina Koutsovoulou - PhD
kkoutsov@biol.uoa.gr
Pinelopi Delipetrou - PhD
pindel@biol.uoa.gr
Maria Doussi – PhD
mdoussi@biol.uoa.gr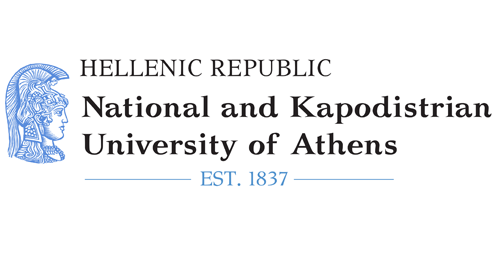 University of Athens, Athens 15784 - Greece
Tel: +30 210 727 4655, +30 210 727 4626 - Fax: +30 210 727 4657
Website